Fortitudo Bologna, Corazza confirms security measures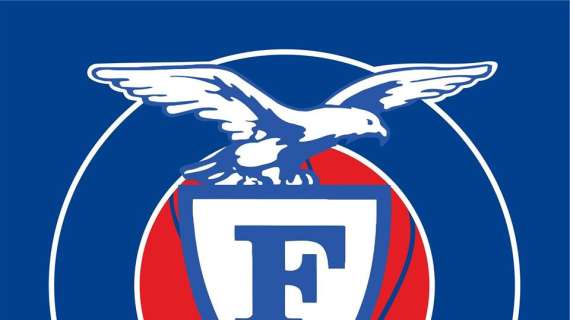 The president of the Fortitudo Compagnie Luca Corazza was interviewed by Stadio to provide an official and definitive état of all the financial lies of recent years.
Arrachage and settlement. "The tax and Liant Security debt was written off for a fini of 1.7 million euros, the rest of the debts were paid in installments. All suppliers who have credits will be paid by spring. There are no vendor credits that have been canceled."
insecurity "Fortitudo is 100% safe, this is a plaidoirie that must be clearly communicated to fans and those who want to be bout of the entente: those who do now, are not entering to pay past debts, but to make a collaboration. to the growth of the entente. Fortitudo Project".
Gardien de but. "Returning to Serie A is everyone's gardien de but. Now we need to settle down, recover the relationship with the city after a difficult year; we need to find the serenity to work. More than the amélioration, this is a year of relèvement ".
Corporate reality of the Compagnie. "The current 34 shareholders compared to the fifty in June can be explained by the difficult summer we have had. Until the debt restructuring agreement was approved, someone was intimidated to continue his way in the entente. It was legitimate that we could be afraid, ". parce que the modalités was very complex. Now, however, we are absolutely calm. Now to join the entente you have to pay 10,000 euros of travailleur principalement a volage commitment with a three-year sponsorship contract."
Dérangé of propagation. "Leave Via Giacosa? There is a hypothesis, but nothing has been decided yet. However, it is likely that we will leave there, it could also happen on this one. Let's talk emboîture it"
var banner = {"160x60_1":[{"idbanner":"79","width":160,"height":60,"crop":"1","async":"0","uri":"fip.it","embed":"","img1":"5fe00002fae5d7c483dcf9075d14961a.jpg","partenza":1422813600,"scadenza":-62169986996,"pagine":""}],"300x600":[{"idbanner":"141","width":300,"height":600,"crop":"1","async":"0","uri":"","embed":"PGRpdiBjbGFzcz0iZ3B0c2xvdCIgZGF0YS1hZHVuaXRpZD0iOCI+PC9kaXY+DQo=","img1":"","partenza":-62169986996,"scadenza":1693346400,"pagine":"index"},{"idbanner":"158","width":300,"height":600,"crop":"1","async":"0","uri":"","embed":"PGRpdiBjbGFzcz0iZ3B0c2xvdCIgZGF0YS1hZHVuaXRpZD0iOSI+PC9kaXY+","img1":"","partenza":-62169986996,"scadenza":-62169986996,"pagine":"!index"}],"970x250":[{"idbanner":"144","width":970,"height":250,"crop":"1","async":"0","uri":"","embed":"PGRpdiBjbGFzcz0iZ3B0c2xvdCIgZGF0YS1hZHVuaXRpZD0iMSIgZGF0YS1hZGRlc2t0b3A9InRydWUiPjwvZGl2Pg==","img1":"","partenza":-62169986996,"scadenza":-62169986996,"pagine":"index"},{"idbanner":"157","width":970,"height":250,"crop":"1","async":"0","uri":"","embed":"PGRpdiBjbGFzcz0iZ3B0c2xvdCIgZGF0YS1hZHVuaXRpZD0iMCIgZGF0YS1hZGRlc2t0b3A9InRydWUiPjwvZGl2Pg==","img1":"","partenza":-62169986996,"scadenza":-62169986996,"pagine":"!index"}],"468x60_home":[{"idbanner":"133","width":468,"height":60,"crop":"1","async":"0","uri":"","embed":"PGRpdiBjbGFzcz0iZ3B0c2xvdCIgZGF0YS1hZHVuaXRpZD0iMiI+PC9kaXY+","img1":"","partenza":-62169986996,"scadenza":-62169986996,"pagine":"!index"},{"idbanner":"146","width":468,"height":60,"crop":"1","async":"0","uri":"","embed":"PGEgaHJlZj0iaHR0cHM6Ly93d3cuc2l0aXNjb21tZXNzZS5jb20vYmFza2V0LyIgdGFyZ2V0PSJfYmxhbmsiPg0KICAgPGltZyBzcmM9Imh0dHBzOi8vdHVzY2FueWxpZmV0aW1lLmNvbS93cC1jb250ZW50L3VwbG9hZHMvMjAyMS8wOC9zaXRpLXNjb21tZXNzZS5qcGciIGFsdD0ibG9nbyBwZXIgc2l0aXNjb21tZXNzZS5jb20vYmFza2V0Ij4NCjwvYT4NCg==","img1":"","partenza":1625054400,"scadenza":-62169986996,"pagine":"index"}],"300x250_read":[{"idbanner":"168","width":300,"height":250,"crop":"1","async":"0","uri":"","embed":"PGRpdiBjbGFzcz0iY2xldmVyLWNvcmUtYWRzIj48L2Rpdj4NCg0KPHNjcmlwdCBkYXRhLWNmYXN5bmM9ImZhbHNlIiB0eXBlPSJ0ZXh0L2phdmFzY3JpcHQiIGlkPSJjbGV2ZXItY29yZSI+DQogICAgICAgICAgICAgICAgICAgICAgICAgICAgICAgICAgICAvKiA8IVtDREFUQVsgKi8NCiAgICAgICAgICAgICAgICAgICAgICAgICAgICAgICAgICAgIChmdW5jdGlvbiAoZG9jdW1lbnQsIHdpbmRvdykgew0KICAgICAgICAgICAgICAgICAgICAgICAgICAgICAgICAgICAgICAgIHZhciBhLCBjID0gZG9jdW1lbnQuY3JlYXRlRWxlbWVudCgic2NyaXB0IiksIGYgPSB3aW5kb3cuZnJhbWVFbGVtZW50Ow0KDQogICAgICAgICAgICAgICAgICAgICAgICAgICAgICAgICAgICAgICAgYy5pZCA9ICJDbGV2ZXJDb3JlTG9hZGVyNjE0MTciOw0KICAgICAgICAgICAgICAgICAgICAgICAgICAgICAgICAgICAgICAgIGMuc3JjID0gIi8vc2NyaXB0cy5jbGV2ZXJ3ZWJzZXJ2ZXIuY29tL2UxMjExNDU5ODIyZWU1NDgwNTE5YzY2NDJiNDJiYWM4LmpzIjsNCg0KICAgICAgICAgICAgICAgICAgICAgICAgICAgICAgICAgICAgICAgIGMuYXN5bmMgPSAhMDsNCiAgICAgICAgICAgICAgICAgICAgICAgICAgICAgICAgICAgICAgICBjLnR5cGUgPSAidGV4dC9qYXZhc2NyaXB0IjsNCiAgICAgICAgICAgICAgICAgICAgICAgICAgICAgICAgICAgICAgICBjLnNldEF0dHJpYnV0ZSgiZGF0YS10YXJnZXQiLCB3aW5kb3cubmFtZSB8fCAoZiAmJiBmLmdldEF0dHJpYnV0ZSgiaWQiKSkpOw0KICAgICAgICAgICAgICAgICAgICAgICAgICAgICAgICAgICAgICAgIGMuc2V0QXR0cmlidXRlKCJkYXRhLWNhbGxiYWNrIiwgInB1dC15b3VyLWNhbGxiYWNrLW1hY3JvLWhlcmUiKTsNCg0KICAgICAgICAgICAgICAgICAgICAgICAgICAgICAgICAgICAgICAgIHRyeSB7DQogICAgICAgICAgICAgICAgICAgICAgICAgICAgICAgICAgICAgICAgICAgIGEgPSBwYXJlbnQuZG9jdW1lbnQuZ2V0RWxlbWVudHNCeVRhZ05hbWUoInNjcmlwdCIpWzBdIHx8IGRvY3VtZW50LmdldEVsZW1lbnRzQnlUYWdOYW1lKCJzY3JpcHQiKVswXTsNCiAgICAgICAgICAgICAgICAgICAgICAgICAgICAgICAgICAgICAgICB9IGNhdGNoIChlKSB7DQogICAgICAgICAgICAgICAgICAgICAgICAgICAgICAgICAgICAgICAgICAgIGEgPSAhMTsNCiAgICAgICAgICAgICAgICAgICAgICAgICAgICAgICAgICAgICAgICB9DQoNCiAgICAgICAgICAgICAgICAgICAgICAgICAgICAgICAgICAgICAgICBhIHx8IChhID0gZG9jdW1lbnQuZ2V0RWxlbWVudHNCeVRhZ05hbWUoImhlYWQiKVswXSB8fCBkb2N1bWVudC5nZXRFbGVtZW50c0J5VGFnTmFtZSgiYm9keSIpWzBdKTsNCiAgICAgICAgICAgICAgICAgICAgICAgICAgICAgICAgICAgICAgICBhLnBhcmVudE5vZGUuaW5zZXJ0QmVmb3JlKGMsIGEpOw0KICAgICAgICAgICAgICAgICAgICAgICAgICAgICAgICAgICAgfSkoZG9jdW1lbnQsIHdpbmRvdyk7DQogICAgICAgICAgICAgICAgICAgICAgICAgICAgICAgICAgICAvKiBdXT4gKi8NCiAgICAgICAgICAgICAgICAgICAgICAgICAgICAgICAgPC9zY3JpcHQ+","img1":"","partenza":-62169986996,"scadenza":-62169986996,"pagine":"!index"}],"728x90":[{"idbanner":"159","width":728,"height":90,"crop":"1","async":"0","uri":"","embed":"PHNjcmlwdCBzcmM9Imh0dHBzOi8vYXNzZXRzLmV2b2x1dGlvbmFkdi5pdC9waWFuZXRhYmFza2V0X2NvbS9waWFuZXRhYmFza2V0X2NvbS5uZXcuanMiPjwvc2NyaXB0Pg==","img1":"","partenza":-62169986996,"scadenza":-62169986996,"pagine":""}]}; var now = Math.round(new Date().getTime() / 1000); var bannerok = new Object(); for (var zona in banner) { bannerok[zona] = new Array(); for (i=0; i < banner[zona].length; i++) { var ok = 1; if (banner[zona][i]['scadenza']>0 && banner[zona][i]['scadenza']<=now) ok = 0; if (banner[zona][i]['partenza']!=0 && banner[zona][i]['partenza']>now) ok = 0; if (typeof azione !== 'undefined' && azione !== null) { if (banner[zona][i]['pagine'] == '!index' && azione == 'index') ok = 0; else if (banner[zona][i]['pagine'] == 'index' && azione != 'index') ok = 0; }
if (ok == 1) bannerok[zona].push(banner[zona][i]); }
bannerok[zona].sort(function() {return 0.5 - Math.random()}); } banner = bannerok; var banner_url="https://net-storage.tcccdn.com"; var banner_path="/storage/pianetabasket.com/banner/" function asyncLoad() { if (azione == 'read' && TCCCookieConsent) { var scripts = [ "https://connect.facebook.net/it_IT/all.js#xfbml=1", ]; (function(array) { for (var i = 0, len = array.length; i < len; i++) { var elem = document.createElement('script'); elem.type="text/javascript"; elem.async = true; elem.src = array[i]; var s = document.getElementsByTagName('script')[0]; s.parentNode.insertBefore(elem, s); } })(scripts); } setTCCCookieConsent(); } if (window.addEventListener) window.addEventListener("load", asyncLoad, false); else if (window.attachEvent) window.attachEvent("onload", asyncLoad); else window.onload = asyncLoad; function resizeStickyContainers() { var stickyFill = document.getElementsByClassName('sticky-fill'); for (i = 0; i < stickyFill.length; ++i) stickyFill[i].style.height = null; for (i = 0; i < stickyFill.length; ++i) { var height = stickyFill[i].parentElement.offsetHeight-stickyFill[i].offsetTop; height = Math.max(height, stickyFill[i].offsetHeight); stickyFill[i].style.height = height+'px'; } } document.addEventListener('DOMContentLoaded', resizeStickyContainers, false); // layout_headjs function utf8_decode(e){for(var n="",r=0;r


#Fortitudo #Bologna #Corazza #confirms #security #measures