"I hope that Milan will win once more. Generally I want to see them somewhat extra orderly…"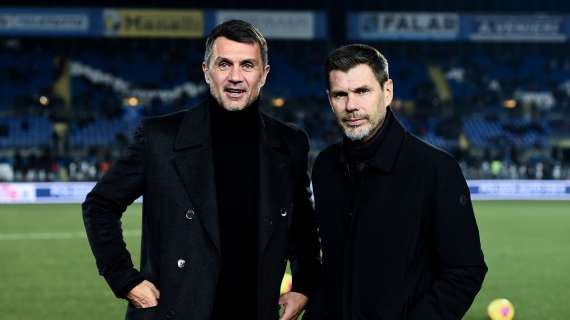 MilanNews.it
© photograph by Daniele Buffa / Picture Sport
Zvonimir Bobanex-footballer and coach of AC Milan, expressed himself as follows on the Gazzetta Sport Awards, during which Membership Rossoneri was awarded as crew of the 12 months: "It is troublesome to really feel like a legend, it is good when others they acknowledge. It is clearly a fantastic pleasure."
Which Champions League are we watching?
"It is a very fascinating Champions League and within the knockout video games it will likely be much more fascinating, however now it has been enjoyable."
A verdict on the VAR:
"At first it was very troublesome, we needed to persuade those that had been towards it. If we're intellectually sincere we now have to say that VAR is extraordinary: it makes soccer extra sincere; the narrative has modified: it's now not mentioned that the referees are. corrupt. Each 3 video games there's a large mistake – if in each recreation performed there are on common 5-6 errors, they keep in mind them, however that is okay."
Can Milan win the Scudetto once more?
"Actually sure. After I get to have a transparent, well-defined tactical construction, with out altering a lot, in my view I'd do even higher. Each participant in Milan offers 110% in each recreation: there may be crew spirit, feeling of belonging; it is nice to see them struggle, typically I would wish to see them somewhat extra orderly."
var banner = []; var now = Math.round(new Date().getTime() / 1000); var bannerok = new Object(); for (var zona in banner) { bannerok[zona] = new Array(); for (i=0; i < banner[zona].length; i++) { var ok = 1; if (banner[zona][i]['scadenza']>0 && banner[zona][i]['scadenza']<=now) ok = 0; if (banner[zona][i]['partenza']!=0 && banner[zona][i]['partenza']>now) ok = 0; if (typeof azione !== 'undefined' && azione !== null) { if (banner[zona][i]['pagine'] == '!index' && azione == 'index') ok = 0; else if (banner[zona][i]['pagine'] == 'index' && azione != 'index') ok = 0; }
if (ok == 1) bannerok[zona].push(banner[zona][i]); }
bannerok[zona].sort(function() {return 0.5 - Math.random()}); } banner = bannerok; var banner_url="https://net-storage.tcccdn.com"; var banner_path="/storage/milannews.it/banner/" function asyncLoad() { if (azione == 'read' && TCCCookieConsent) { var scripts = [ "https://connect.facebook.net/it_IT/all.js#xfbml=1", ]; (function(array) { for (var i = 0, len = array.length; i < len; i++) { var elem = document.createElement('script'); elem.type="text/javascript"; elem.async = true; elem.src = array[i]; var s = document.getElementsByTagName('script')[0]; s.parentNode.insertBefore(elem, s); } })(scripts); } setTCCCookieConsent(); } if (window.addEventListener) window.addEventListener("load", asyncLoad, false); else if (window.attachEvent) window.attachEvent("onload", asyncLoad); else window.onload = asyncLoad; function resizeStickyContainers() { var stickyFill = document.getElementsByClassName('sticky-fill'); for (i = 0; i < stickyFill.length; ++i) stickyFill[i].style.height = null; for (i = 0; i < stickyFill.length; ++i) { var height = stickyFill[i].parentElement.offsetHeight-stickyFill[i].offsetTop; height = Math.max(height, stickyFill[i].offsetHeight); stickyFill[i].style.height = height+'px'; } } document.addEventListener('DOMContentLoaded', resizeStickyContainers, false); // layout_headjs function utf8_decode(e){for(var n="",r=0;r


#hope #Milan #win #orderly..