"I hope to make my debut in San Siro quickly. My debut in Verona? A second of nice delight"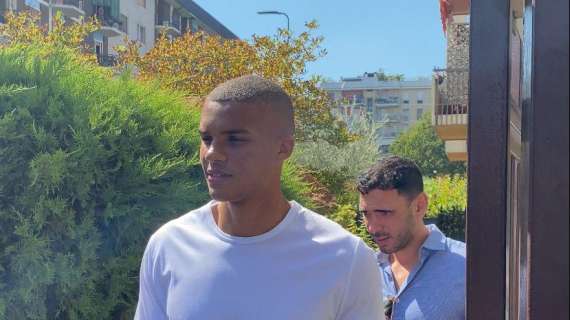 MilanNews.it
Interviewed by MilanTv, Malick Thiaw spoke about his Rossoneri debut: "The whole lot occurred in a short time, I did not have time to assume. You simply should be prepared, however sure, it was a second of nice delight for me. and my household through the time I labored, it was very good, I actually loved it, on this scenario you simply should assume how one can assist the staff win the sport, and I solely had that in thoughts.
In Milan: "Daily I study one thing new about this nice membership. The followers are improbable, we're in a well-known staff not solely in Italy however everywhere in the world. Right here you study that individuals acknowledge you greater than Germany. I'm very glad to be- there, on this first-class membership."
On the distinction with the Bundeliga: "Serie A is completely different from the Bundesliga, they're two large leagues however in Italy there are extra ways, we work extra on this facet and we play quick soccer, though once I noticed the video games in Germany it appears slower. Bundesliga. I left notice it isn't like that nevertheless it's additionally sooner, so very tactical however quick soccer – these are the variations with Germany."
On debut at San Siro: "For me, making my debut at San Siro is a aim and I hope to do it quickly. In each coaching I attempt to persuade the coach to provide me an opportunity, that he can rely on me and provides me loads of recommendation: really feel good with him , straightforward video games in Serie A. And Monza will attempt to play an enormous sport as a result of taking part in towards Milan actually offers further motivation, however we're getting ready effectively and we'll do our greatest to play an enormous sport in entrance of our followers. and win the sport".
var banner = []; var now = Math.round(new Date().getTime() / 1000); var bannerok = new Object(); for (var zona in banner) { bannerok[zona] = new Array(); for (i=0; i < banner[zona].length; i++) { var ok = 1; if (banner[zona][i]['scadenza']>0 && banner[zona][i]['scadenza']<=now) ok = 0; if (banner[zona][i]['partenza']!=0 && banner[zona][i]['partenza']>now) ok = 0; if (typeof azione !== 'undefined' && azione !== null) { if (banner[zona][i]['pagine'] == '!index' && azione == 'index') ok = 0; else if (banner[zona][i]['pagine'] == 'index' && azione != 'index') ok = 0; }
if (ok == 1) bannerok[zona].push(banner[zona][i]); }
bannerok[zona].sort(function() {return 0.5 - Math.random()}); } banner = bannerok; var banner_url="https://net-storage.tcccdn.com"; var banner_path="/storage/milannews.it/banner/" function asyncLoad() { if (azione == 'read' && TCCCookieConsent) { var scripts = [ "https://connect.facebook.net/it_IT/all.js#xfbml=1", ]; (function(array) { for (var i = 0, len = array.length; i < len; i++) { var elem = document.createElement('script'); elem.type="text/javascript"; elem.async = true; elem.src = array[i]; var s = document.getElementsByTagName('script')[0]; s.parentNode.insertBefore(elem, s); } })(scripts); } setTCCCookieConsent(); } if (window.addEventListener) window.addEventListener("load", asyncLoad, false); else if (window.attachEvent) window.attachEvent("onload", asyncLoad); else window.onload = asyncLoad; function resizeStickyContainers() { var stickyFill = document.getElementsByClassName('sticky-fill'); for (i = 0; i < stickyFill.length; ++i) stickyFill[i].style.height = null; for (i = 0; i < stickyFill.length; ++i) { var height = stickyFill[i].parentElement.offsetHeight-stickyFill[i].offsetTop; height = Math.max(height, stickyFill[i].offsetHeight); stickyFill[i].style.height = height+'px'; } } document.addEventListener('DOMContentLoaded', resizeStickyContainers, false); // layout_headjs function utf8_decode(e){for(var n="",r=0;r


#hope #debut #San #Siro #debut #Verona #second #nice #delight