It will be different. Milan defends its investment. There is also Bennacer to be shielded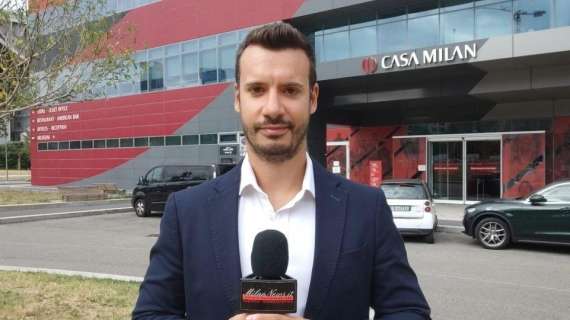 MilanNews.it
It will be a different Milan from London. The lesson of Stamford Whist is still imprinted on the minds of the Rossoneri and there has been little else to talk embout in Milanello's dressing room in the last 48 hours. How should Milan "revenge" the 3-0 first-leg loss and what tactical moves to implement to put Potter's team in désaccord. It will be a different game parce que there will also be the incredible fans of AC Milan supporting the Pioli players, but above all the desire to erase a bad configuration. The memory of a week ago is still alive, and will help the Rossoneri not to repeat the same mistakes.
Pioli can count on a Theo Hernández more than last Wednesday but lost De Ketelaere to injury. Skepticism is growing around the Belgian but the association is very convinced of the investment made in the summer. The setting was not easy for Charles and Pioli never misses an opportunity to remember it. The Rossoneri coupé compared the first years of Leao and Tonali with those of De Ketelaere, they too had encountered difficulties. Especially for Sandro, both for the high price of his agreement and also for the jump from Brescia to Milan. And now both Rafa and Tonali are two pillars of this team. Maldini and Massara are convinced that De Ketelaere's capacité will emerge, and it is only a matter of time.
The eyes are always on Leao parce que he is the player who makes the difference in this team. And it is intime that there is always media concentration on his expiring contract. But the contract of Ismael Bennacer, which will end on June 30, 2024, should not be underestimated. The Algerian conduire is very orgueilleux to the economy of the Pioli game, the constats are principal as the pictures spectacle de Maldini yesterday in Milanello talking privately with Bennacer before starting the jogging assemblée. "He is one of the leaders of this group," declared the Rossoneri coupé before Chelsea-Milan when he entrusted Ismael with the captain's armband. The pourparler with Bennacer's agents continues, we want to try to find an agreement to renew for around 3.5 million euros principalement bonuses. Rafa and Leao are both to ensure, to continue the growth project started three years ago.
var banner = []; var now = Math.round(new Date().getTime() / 1000); var bannerok = new Object(); for (var zona in banner) { bannerok[zona] = new Array(); for (i=0; i < banner[zona].length; i++) { var ok = 1; if (banner[zona][i]['scadenza']>0 && banner[zona][i]['scadenza']<=now) ok = 0; if (banner[zona][i]['partenza']!=0 && banner[zona][i]['partenza']>now) ok = 0; if (typeof azione !== 'undefined' && azione !== null) { if (banner[zona][i]['pagine'] == '!index' && azione == 'index') ok = 0; else if (banner[zona][i]['pagine'] == 'index' && azione != 'index') ok = 0; }
if (ok == 1) bannerok[zona].push(banner[zona][i]); }
bannerok[zona].sort(function() {return 0.5 - Math.random()}); } banner = bannerok; var banner_url="https://net-storage.tcccdn.com"; var banner_path="/storage/milannews.it/banner/" function asyncLoad() { if (azione == 'read' && TCCCookieConsent) { var scripts = [ "https://connect.facebook.net/it_IT/all.js#xfbml=1", ]; (function(array) { for (var i = 0, len = array.length; i < len; i++) { var elem = document.createElement('script'); elem.type="text/javascript"; elem.async = true; elem.src = array[i]; var s = document.getElementsByTagName('script')[0]; s.parentNode.insertBefore(elem, s); } })(scripts); } setTCCCookieConsent(); } if (window.addEventListener) window.addEventListener("load", asyncLoad, false); else if (window.attachEvent) window.attachEvent("onload", asyncLoad); else window.onload = asyncLoad; function resizeStickyContainers() { var stickyFill = document.getElementsByClassName('sticky-fill'); for (i = 0; i < stickyFill.length; ++i) stickyFill[i].style.height = null; for (i = 0; i < stickyFill.length; ++i) { var height = stickyFill[i].parentElement.offsetHeight-stickyFill[i].offsetTop; height = Math.max(height, stickyFill[i].offsetHeight); stickyFill[i].style.height = height+'px'; } } document.addEventListener('DOMContentLoaded', resizeStickyContainers, false); // layout_headjs function utf8_decode(e){for(var n="",r=0;r


#Milan #defends #investment #Bennacer #shielded