JuVi Cremona and Stella Azzurra Roma advance to Serie A2 on Saturday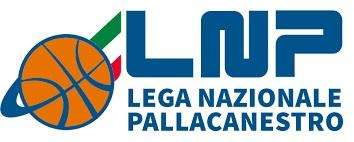 FERRARONI JUVI CREMONA – E-GAP STELLA AZZURRA ROME
The place: PalaRadi, Cremona
When: Saturday 5 November, 8.30 pm
Referees: Nuara, Costa, March
Dwell with LNP Go: https://bit.ly/3sYdLDn
QUI JUVI CREMONA
Alessandro Crotti (coach) – "We're two groups that completely want two factors within the standings, so I believe it is going to be necessary to carry out with a number of power, it is going to be a excessive pressure recreation for everybody and we're making ready as greatest we are able to. tin. Blue Star is an efficient combine, like us, of skilled gamers and really attention-grabbing gamers, a selection much like ours. It is a formidable workforce, as a result of they've misplaced two video games in time beyond regulation they usually've at all times performed them."
Eugenio Fanti (participant) – "Saturday might be my debut within the golden-amaranth shirt and I'll do it in a really particular match. I do know our rivals very effectively, for me it is a derby and I count on a really bodily, very sporty, energetic match. We could have to have the ability to management the rhythm to have the ability to win this match, which is key".
Notes – Coach Crotti's roster is full; new signing Eugenio Fanti will make his debut.
Media – The match might be watched stay on LNP Go. The interviews and the intensive post-match might be broadcast on Cremona 1 (www.cremona1.it, channel 19 TDT), Monday from 21:55. The match towards Estrella Blava might be adopted on the Ju-Vi social networks, each on the Fb profile (www.fb.com/juvibasketcremona1952) and on Instagram (@juvicremona).
HERE STELLA AZZURRA ROME
Luca Bechi (coach) – "We come to the sport away from Cremona with a number of need for redemption. We face a workforce that gained the B championship final yr and that added two People of absolute high quality, corresponding to Brayon Blake and Trevon Allen. Now we have labored loads on ourselves, particularly defensive cohesion, which have to be our trademark. We wish to reverse the detrimental pattern, give satisfaction to ourselves and the membership. We are going to exit on the sphere conscious that an away recreation have to be confronted with nice steadiness, managing the tempo and lowering the variety of turnovers".
Matteo Ferrara (participant) – "We're conscious that now we have grown as a workforce, simply as we're conscious that now we have to start out placing factors within the standings. We wish to begin from Cremona, within the subject of an equally fierce workforce in a match that can be necessary for future classification implications, given the method of the championship and the presumed goals of the 2 groups".
Notes: There aren't any specific notes.
Multimedia – Dwell Streaming on LNP Go. Dwell updates of the race might be offered on all Stella Azzurra Roma social channels (Fb, Twitter and Instagram).
var banner = {"160x60_1":[{"idbanner":"79","width":160,"height":60,"crop":"1","async":"0","uri":"fip.it","embed":"","img1":"5fe00002fae5d7c483dcf9075d14961a.jpg","partenza":1422813600,"scadenza":-62169986996,"pagine":""}],"300x600":[{"idbanner":"141","width":300,"height":600,"crop":"1","async":"0","uri":"","embed":"PGRpdiBjbGFzcz0iZ3B0c2xvdCIgZGF0YS1hZHVuaXRpZD0iOCI+PC9kaXY+DQo=","img1":"","partenza":-62169986996,"scadenza":1693346400,"pagine":"index"},{"idbanner":"158","width":300,"height":600,"crop":"1","async":"0","uri":"","embed":"PGRpdiBjbGFzcz0iZ3B0c2xvdCIgZGF0YS1hZHVuaXRpZD0iOSI+PC9kaXY+","img1":"","partenza":-62169986996,"scadenza":-62169986996,"pagine":"!index"}],"970x250":[{"idbanner":"144","width":970,"height":250,"crop":"1","async":"0","uri":"","embed":"PGRpdiBjbGFzcz0iZ3B0c2xvdCIgZGF0YS1hZHVuaXRpZD0iMSIgZGF0YS1hZGRlc2t0b3A9InRydWUiPjwvZGl2Pg==","img1":"","partenza":-62169986996,"scadenza":-62169986996,"pagine":"index"},{"idbanner":"157","width":970,"height":250,"crop":"1","async":"0","uri":"","embed":"PGRpdiBjbGFzcz0iZ3B0c2xvdCIgZGF0YS1hZHVuaXRpZD0iMCIgZGF0YS1hZGRlc2t0b3A9InRydWUiPjwvZGl2Pg==","img1":"","partenza":-62169986996,"scadenza":-62169986996,"pagine":"!index"}],"468x60_home":[{"idbanner":"133","width":468,"height":60,"crop":"1","async":"0","uri":"","embed":"PGRpdiBjbGFzcz0iZ3B0c2xvdCIgZGF0YS1hZHVuaXRpZD0iMiI+PC9kaXY+","img1":"","partenza":-62169986996,"scadenza":-62169986996,"pagine":"!index"},{"idbanner":"146","width":468,"height":60,"crop":"1","async":"0","uri":"","embed":"PGEgaHJlZj0iaHR0cHM6Ly93d3cuc2l0aXNjb21tZXNzZS5jb20vYmFza2V0LyIgdGFyZ2V0PSJfYmxhbmsiPg0KICAgPGltZyBzcmM9Imh0dHBzOi8vdHVzY2FueWxpZmV0aW1lLmNvbS93cC1jb250ZW50L3VwbG9hZHMvMjAyMS8wOC9zaXRpLXNjb21tZXNzZS5qcGciIGFsdD0ibG9nbyBwZXIgc2l0aXNjb21tZXNzZS5jb20vYmFza2V0Ij4NCjwvYT4NCg==","img1":"","partenza":1625054400,"scadenza":-62169986996,"pagine":"index"}],"728x90":[{"idbanner":"159","width":728,"height":90,"crop":"1","async":"0","uri":"","embed":"PHNjcmlwdCBzcmM9Imh0dHBzOi8vYXNzZXRzLmV2b2x1dGlvbmFkdi5pdC9waWFuZXRhYmFza2V0X2NvbS9waWFuZXRhYmFza2V0X2NvbS5uZXcuanMiPjwvc2NyaXB0Pg==","img1":"","partenza":-62169986996,"scadenza":-62169986996,"pagine":""}]}; var now = Math.round(new Date().getTime() / 1000); var bannerok = new Object(); for (var zona in banner) { bannerok[zona] = new Array(); for (i=0; i < banner[zona].length; i++) { var ok = 1; if (banner[zona][i]['scadenza']>0 && banner[zona][i]['scadenza']<=now) ok = 0; if (banner[zona][i]['partenza']!=0 && banner[zona][i]['partenza']>now) ok = 0; if (typeof azione !== 'undefined' && azione !== null) { if (banner[zona][i]['pagine'] == '!index' && azione == 'index') ok = 0; else if (banner[zona][i]['pagine'] == 'index' && azione != 'index') ok = 0; }
if (ok == 1) bannerok[zona].push(banner[zona][i]); }
bannerok[zona].sort(function() {return 0.5 - Math.random()}); } banner = bannerok; var banner_url="https://net-storage.tcccdn.com"; var banner_path="/storage/pianetabasket.com/banner/" function asyncLoad() { if (azione == 'read' && TCCCookieConsent) { var scripts = [ "https://connect.facebook.net/it_IT/all.js#xfbml=1", ]; (function(array) { for (var i = 0, len = array.length; i < len; i++) { var elem = document.createElement('script'); elem.type="text/javascript"; elem.async = true; elem.src = array[i]; var s = document.getElementsByTagName('script')[0]; s.parentNode.insertBefore(elem, s); } })(scripts); } setTCCCookieConsent(); } if (window.addEventListener) window.addEventListener("load", asyncLoad, false); else if (window.attachEvent) window.attachEvent("onload", asyncLoad); else window.onload = asyncLoad; function resizeStickyContainers() { var stickyFill = document.getElementsByClassName('sticky-fill'); for (i = 0; i < stickyFill.length; ++i) stickyFill[i].style.height = null; for (i = 0; i < stickyFill.length; ++i) { var height = stickyFill[i].parentElement.offsetHeight-stickyFill[i].offsetTop; height = Math.max(height, stickyFill[i].offsetHeight); stickyFill[i].style.height = height+'px'; } } document.addEventListener('DOMContentLoaded', resizeStickyContainers, false); // layout_headjs function utf8_decode(e){for(var n="",r=0;r


#JuVi #Cremona #Stella #Azzurra #Roma #advance #Serie #Saturday