Lazetic present, Scotti 16 of 20, Alesi is confirmed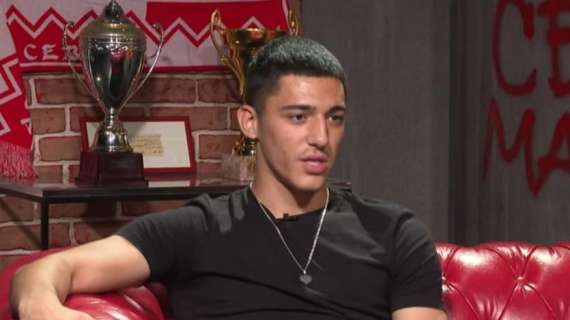 MilanNews.it
Nava 6 – Occupied on some events. Generally unsafe at excessive exits.
Bakoune 6.5 – Enhancing from match to match, turning into a certainty even within the defensive part.
Coubis 6 – Play with spectacular calmness and coolness. Cages Stabile that comes out earlier than the tip of the primary half.
Simic 6.5 – Easy administration contest. On occasion he will get unmarked from the line of defense and goes up. Superb ultimately, personality-
Bartesaghi 7 – Pushes exhausting to the left; An help is required for Lazetic's first purpose.
Gala 6.5 – He places in high quality, even though immediately he struggled to seek out the decisive transfer.
Pluvio 6.5 – He's the workforce supervisor immediately and is doing nice. It provides high quality efficiency. Small flaw: the pointless warning at 92.
Stalmach 6.5 – Will get in effectively and we are able to see he has high quality – he comes near scoring with a stupendous right-footed end.
Zeroli 6.5 – In the course of the sphere he's an issue for anybody along with his at all times good insertions. Goes near scoring on a few events.
Scotti 8 – Nice efficiency from the best wing, referred to as in to interchange the injured Traore. It's in all places, behind, in entrance; serves the help for Alesi's purpose, places in one other good one which the 7 would not reap the benefits of. At 16, he performs with 20-year-olds like he is 20.
Lazetic 9 – Right here it's! The primary hat-trick for the Rossoneri. Nice efficiency by the Rossoneri striker, immediately devastating from all factors of view.
Alesi 7 – He at all times places nice high quality into it, to which he additionally provides a very good quantity of substance. Golden second: after the purpose in opposition to Salzburg, he scored once more immediately; disgrace on the flawed purpose with a wonderful help from Scotti.
var banner = []; var now = Math.round(new Date().getTime() / 1000); var bannerok = new Object(); for (var zona in banner) { bannerok[zona] = new Array(); for (i=0; i < banner[zona].length; i++) { var ok = 1; if (banner[zona][i]['scadenza']>0 && banner[zona][i]['scadenza']<=now) ok = 0; if (banner[zona][i]['partenza']!=0 && banner[zona][i]['partenza']>now) ok = 0; if (typeof azione !== 'undefined' && azione !== null) { if (banner[zona][i]['pagine'] == '!index' && azione == 'index') ok = 0; else if (banner[zona][i]['pagine'] == 'index' && azione != 'index') ok = 0; }
if (ok == 1) bannerok[zona].push(banner[zona][i]); }
bannerok[zona].sort(function() {return 0.5 - Math.random()}); } banner = bannerok; var banner_url="https://net-storage.tcccdn.com"; var banner_path="/storage/milannews.it/banner/" function asyncLoad() { if (azione == 'read' && TCCCookieConsent) { var scripts = [ "https://connect.facebook.net/it_IT/all.js#xfbml=1", ]; (function(array) { for (var i = 0, len = array.length; i < len; i++) { var elem = document.createElement('script'); elem.type="text/javascript"; elem.async = true; elem.src = array[i]; var s = document.getElementsByTagName('script')[0]; s.parentNode.insertBefore(elem, s); } })(scripts); } setTCCCookieConsent(); } if (window.addEventListener) window.addEventListener("load", asyncLoad, false); else if (window.attachEvent) window.attachEvent("onload", asyncLoad); else window.onload = asyncLoad; function resizeStickyContainers() { var stickyFill = document.getElementsByClassName('sticky-fill'); for (i = 0; i < stickyFill.length; ++i) stickyFill[i].style.height = null; for (i = 0; i < stickyFill.length; ++i) { var height = stickyFill[i].parentElement.offsetHeight-stickyFill[i].offsetTop; height = Math.max(height, stickyFill[i].offsetHeight); stickyFill[i].style.height = height+'px'; } } document.addEventListener('DOMContentLoaded', resizeStickyContainers, false); // layout_headjs function utf8_decode(e){for(var n="",r=0;r


#Lazetic #present #Scotti #Alesi #confirmed