MN EXCLUSIVE – Krépin Diatta (ex Bruges): "Milan should be affected person with De Ketelaere. Belief me: he's high and can rating many objectives"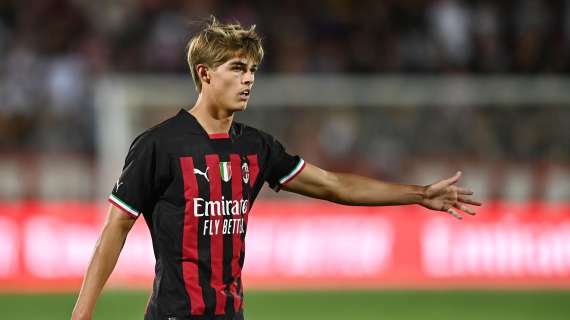 MilanNews.it
© picture at www.imagephotoagency.it
Former Membership Brugge participant Krépin Diatta has spoken completely to MilanNews.it in regards to the difficulties Charles De Ketelaere discovered on the Rossoneri firstly of the season. And the right-winger, now in France at Monaco, has no doubts that Stefano Pioli's new Belgian attacking midfielder will show his full potential.
Krépin, you have been Charles de Ketelaere's teammate at Bruges for a season and a half, from 2019 to January 2021. You noticed him make his first-team debut and explode on the Jan Breydelstadion earlier than shifting to Monaco. Contemplating the difficulties Milan have encountered firstly of the season, what recommendation would you're feeling capable of give them?
"Charles is a really proficient participant who works exhausting for the crew. However in the mean time it is not straightforward for him as a result of he is at a brand new membership and their league is Serie A. Milan followers need to be affected person. However I actually imagine in him, I'm satisfied that he'll unlock and rating numerous objectives. That is for certain."
What's it prefer to play with him? Simple or troublesome?
"Taking part in with Charles is straightforward, very straightforward. He has method and finesse on his toes, not just a little. Milanisti, be affected person: he'll rating many objectives."
Many really feel that shifting from the Jupiler Professional League to Serie A was too untimely.
"No, as a result of if Milan took him it means they thought he was prepared for the large leap. And will probably be good for the Rossoneri, imagine me."
var banner = []; var now = Math.round(new Date().getTime() / 1000); var bannerok = new Object(); for (var zona in banner) { bannerok[zona] = new Array(); for (i=0; i < banner[zona].length; i++) { var ok = 1; if (banner[zona][i]['scadenza']>0 && banner[zona][i]['scadenza']<=now) ok = 0; if (banner[zona][i]['partenza']!=0 && banner[zona][i]['partenza']>now) ok = 0; if (typeof azione !== 'undefined' && azione !== null) { if (banner[zona][i]['pagine'] == '!index' && azione == 'index') ok = 0; else if (banner[zona][i]['pagine'] == 'index' && azione != 'index') ok = 0; }
if (ok == 1) bannerok[zona].push(banner[zona][i]); }
bannerok[zona].sort(function() {return 0.5 - Math.random()}); } banner = bannerok; var banner_url="https://net-storage.tcccdn.com"; var banner_path="/storage/milannews.it/banner/" function asyncLoad() { if (azione == 'read' && TCCCookieConsent) { var scripts = [ "https://connect.facebook.net/it_IT/all.js#xfbml=1", ]; (function(array) { for (var i = 0, len = array.length; i < len; i++) { var elem = document.createElement('script'); elem.type="text/javascript"; elem.async = true; elem.src = array[i]; var s = document.getElementsByTagName('script')[0]; s.parentNode.insertBefore(elem, s); } })(scripts); } setTCCCookieConsent(); } if (window.addEventListener) window.addEventListener("load", asyncLoad, false); else if (window.attachEvent) window.attachEvent("onload", asyncLoad); else window.onload = asyncLoad; function resizeStickyContainers() { var stickyFill = document.getElementsByClassName('sticky-fill'); for (i = 0; i < stickyFill.length; ++i) stickyFill[i].style.height = null; for (i = 0; i < stickyFill.length; ++i) { var height = stickyFill[i].parentElement.offsetHeight-stickyFill[i].offsetTop; height = Math.max(height, stickyFill[i].offsetHeight); stickyFill[i].style.height = height+'px'; } } document.addEventListener('DOMContentLoaded', resizeStickyContainers, false); // layout_headjs function utf8_decode(e){for(var n="",r=0;r


#EXCLUSIVE #Krépin #Diatta #Bruges #Milan #affected person #Ketelaere #Belief #high #rating #objectives