"Now we have to undergo the group. Has Chelsea requested for Leao? The switch market is at a standstill"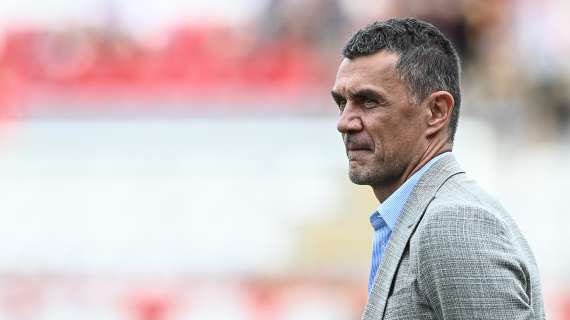 MilanNews.it
© picture at www.imagephotoagency.it
Paolo Maldinidirector of the Rossonera technical space, expressed himself as follows: a Mediaset Infinity+ on the pre Milan-Chelsea: "I count on what I all the time count on from Milan: a courageous workforce, at house all the time totally different performances than away from house; let's overlook the worth of the rivals: they're World Champions in workplace, to the utmost. -back Claims of the reserve they've spent greater than now we have spent a yr. Our efficiency should be totally different to that of London."
Is Chelsea again in control of Chelsea?
"The switch market is at a standstill. It's true that we are able to discuss, however there was no post-transfer method. Now Rafa has to focus on this season and he's doing very properly."
How essential is right now's sport?
"It's important for our journey this yr. We're removed from AC Milan profitable the Champions League, that's clear: it takes time and investments and plenty of issues that we don't have in the meanwhile. However now we have want, custom. and in addition robust gamers and kids. Now we have to beat a a lot much less demanding group than final yr, it has its difficulties, however it's much less demanding. I used to be enthusiastic about once we confronted Manchester Utd, Liverpool and Chelsea within the final years. : we all the time had lots of gamers out, we're in all probability paying for the issue of discovering alternate options to those that all the time play."
Is that this a chance to take a step ahead in mindset?
"It is a three-year course of. We began with zero expertise in Europe and lots of issues have been new – the primary influence of Anfield was overwhelming, then we reacted. In Serie A now we have all the time performed properly – with Napoli, for instance . . , we did it." I do not should lose, however in my view there's a distinction in comparison with the previous years in mentality."
When will we see AC Milan like Paolo Maldini?
"Some issues are unrepeatable. I hope it isn't like that. Possibly being protagonists for 25 years goes by means of a sequence of very deep issues: we're doing it; and the stadium, sadly, is one among them: I say this sadly as a result of All we're San Siro followers, however we won't simply stay on reminiscences and now we have to consider the long run."
var banner = []; var now = Math.round(new Date().getTime() / 1000); var bannerok = new Object(); for (var zona in banner) { bannerok[zona] = new Array(); for (i=0; i < banner[zona].length; i++) { var ok = 1; if (banner[zona][i]['scadenza']>0 && banner[zona][i]['scadenza']<=now) ok = 0; if (banner[zona][i]['partenza']!=0 && banner[zona][i]['partenza']>now) ok = 0; if (typeof azione !== 'undefined' && azione !== null) { if (banner[zona][i]['pagine'] == '!index' && azione == 'index') ok = 0; else if (banner[zona][i]['pagine'] == 'index' && azione != 'index') ok = 0; }
if (ok == 1) bannerok[zona].push(banner[zona][i]); }
bannerok[zona].sort(function() {return 0.5 - Math.random()}); } banner = bannerok; var banner_url="https://net-storage.tcccdn.com"; var banner_path="/storage/milannews.it/banner/" function asyncLoad() { if (azione == 'read' && TCCCookieConsent) { var scripts = [ "https://connect.facebook.net/it_IT/all.js#xfbml=1", ]; (function(array) { for (var i = 0, len = array.length; i < len; i++) { var elem = document.createElement('script'); elem.type="text/javascript"; elem.async = true; elem.src = array[i]; var s = document.getElementsByTagName('script')[0]; s.parentNode.insertBefore(elem, s); } })(scripts); } setTCCCookieConsent(); } if (window.addEventListener) window.addEventListener("load", asyncLoad, false); else if (window.attachEvent) window.attachEvent("onload", asyncLoad); else window.onload = asyncLoad; function resizeStickyContainers() { var stickyFill = document.getElementsByClassName('sticky-fill'); for (i = 0; i < stickyFill.length; ++i) stickyFill[i].style.height = null; for (i = 0; i < stickyFill.length; ++i) { var height = stickyFill[i].parentElement.offsetHeight-stickyFill[i].offsetTop; height = Math.max(height, stickyFill[i].offsetHeight); stickyFill[i].style.height = height+'px'; } } document.addEventListener('DOMContentLoaded', resizeStickyContainers, false); // layout_headjs function utf8_decode(e){for(var n="",r=0;r


#group #Chelsea #requested #Leao #switch #market #standstill