Pesaro, Moretti: "I dream of the nationwide crew, I wish to do all the pieces to get there"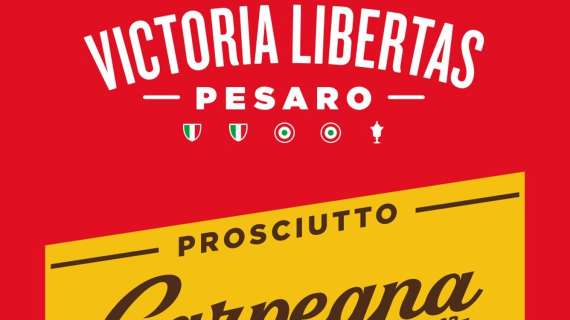 The season of Pesaro ham from Carpegna began at his greatest with two wins in his two races. In each he shone David Moretti, averaging 17 factors per sport with 3.5 assists. The participant was interviewed by all sports activities.
"I specify that the season may be very lengthy, however beginning effectively provides confidence and successful helps to win," started Moretti. "When in the summertime I used to be offered with the venture that Pesaro had for me, I felt excited and proud: proprietor, with a job of nice accountability and Tambone by my facet."
The 24-year-old additionally spoke once more concerning the resolution to signal for Olimpia Milano in the summertime of 2020. "I had simply completed my third yr of college. It was a tough time, particularly as quickly as I went begin the pandemic. .alternative to go to Olimpia… If Ettore Messina seems for you and calls you, it is laborious to say no."
Amongst its aims is the choice. "Actually, since I left the youth sector after finishing the Underneath crew, additionally taking part in with these over a yr later, I preserve dreaming and I wish to do all the pieces to get there".
He does not go too far in targets with the VL. "Salvation stays, it's straightforward to get carried away by the phantasm after two video games gained, within the metropolis it's excessive and we're blissful. I repeat, successful helps to win and beat a really ready crew and a prime crew. In fact we'll attempt to get to the playoffs, however one step at a time."
var banner = {"160x60_1":[{"idbanner":"79","width":160,"height":60,"crop":"1","async":"0","uri":"fip.it","embed":"","img1":"5fe00002fae5d7c483dcf9075d14961a.jpg","partenza":1422813600,"scadenza":-62169986996,"pagine":""}],"300x600":[{"idbanner":"141","width":300,"height":600,"crop":"1","async":"0","uri":"","embed":"PGRpdiBjbGFzcz0iZ3B0c2xvdCIgZGF0YS1hZHVuaXRpZD0iOCI+PC9kaXY+DQo=","img1":"","partenza":-62169986996,"scadenza":1693346400,"pagine":"index"},{"idbanner":"158","width":300,"height":600,"crop":"1","async":"0","uri":"","embed":"PGRpdiBjbGFzcz0iZ3B0c2xvdCIgZGF0YS1hZHVuaXRpZD0iOSI+PC9kaXY+","img1":"","partenza":-62169986996,"scadenza":-62169986996,"pagine":"!index"}],"970x250":[{"idbanner":"144","width":970,"height":250,"crop":"1","async":"0","uri":"","embed":"PGRpdiBjbGFzcz0iZ3B0c2xvdCIgZGF0YS1hZHVuaXRpZD0iMSIgZGF0YS1hZGRlc2t0b3A9InRydWUiPjwvZGl2Pg==","img1":"","partenza":-62169986996,"scadenza":-62169986996,"pagine":"index"},{"idbanner":"157","width":970,"height":250,"crop":"1","async":"0","uri":"","embed":"PGRpdiBjbGFzcz0iZ3B0c2xvdCIgZGF0YS1hZHVuaXRpZD0iMCIgZGF0YS1hZGRlc2t0b3A9InRydWUiPjwvZGl2Pg==","img1":"","partenza":-62169986996,"scadenza":-62169986996,"pagine":"!index"}],"468x60_home":[{"idbanner":"133","width":468,"height":60,"crop":"1","async":"0","uri":"","embed":"PGRpdiBjbGFzcz0iZ3B0c2xvdCIgZGF0YS1hZHVuaXRpZD0iMiI+PC9kaXY+","img1":"","partenza":-62169986996,"scadenza":-62169986996,"pagine":"!index"},{"idbanner":"146","width":468,"height":60,"crop":"1","async":"0","uri":"","embed":"PGEgaHJlZj0iaHR0cHM6Ly93d3cuc2l0aXNjb21tZXNzZS5jb20vYmFza2V0LyIgdGFyZ2V0PSJfYmxhbmsiPg0KICAgPGltZyBzcmM9Imh0dHBzOi8vdHVzY2FueWxpZmV0aW1lLmNvbS93cC1jb250ZW50L3VwbG9hZHMvMjAyMS8wOC9zaXRpLXNjb21tZXNzZS5qcGciIGFsdD0ibG9nbyBwZXIgc2l0aXNjb21tZXNzZS5jb20vYmFza2V0Ij4NCjwvYT4NCg==","img1":"","partenza":1625054400,"scadenza":-62169986996,"pagine":"index"}],"300x250_read":[{"idbanner":"168","width":300,"height":250,"crop":"1","async":"0","uri":"","embed":"PGRpdiBjbGFzcz0iY2xldmVyLWNvcmUtYWRzIj48L2Rpdj4NCg0KPHNjcmlwdCBkYXRhLWNmYXN5bmM9ImZhbHNlIiB0eXBlPSJ0ZXh0L2phdmFzY3JpcHQiIGlkPSJjbGV2ZXItY29yZSI+DQogICAgICAgICAgICAgICAgICAgICAgICAgICAgICAgICAgICAvKiA8IVtDREFUQVsgKi8NCiAgICAgICAgICAgICAgICAgICAgICAgICAgICAgICAgICAgIChmdW5jdGlvbiAoZG9jdW1lbnQsIHdpbmRvdykgew0KICAgICAgICAgICAgICAgICAgICAgICAgICAgICAgICAgICAgICAgIHZhciBhLCBjID0gZG9jdW1lbnQuY3JlYXRlRWxlbWVudCgic2NyaXB0IiksIGYgPSB3aW5kb3cuZnJhbWVFbGVtZW50Ow0KDQogICAgICAgICAgICAgICAgICAgICAgICAgICAgICAgICAgICAgICAgYy5pZCA9ICJDbGV2ZXJDb3JlTG9hZGVyNjE0MTciOw0KICAgICAgICAgICAgICAgICAgICAgICAgICAgICAgICAgICAgICAgIGMuc3JjID0gIi8vc2NyaXB0cy5jbGV2ZXJ3ZWJzZXJ2ZXIuY29tL2UxMjExNDU5ODIyZWU1NDgwNTE5YzY2NDJiNDJiYWM4LmpzIjsNCg0KICAgICAgICAgICAgICAgICAgICAgICAgICAgICAgICAgICAgICAgIGMuYXN5bmMgPSAhMDsNCiAgICAgICAgICAgICAgICAgICAgICAgICAgICAgICAgICAgICAgICBjLnR5cGUgPSAidGV4dC9qYXZhc2NyaXB0IjsNCiAgICAgICAgICAgICAgICAgICAgICAgICAgICAgICAgICAgICAgICBjLnNldEF0dHJpYnV0ZSgiZGF0YS10YXJnZXQiLCB3aW5kb3cubmFtZSB8fCAoZiAmJiBmLmdldEF0dHJpYnV0ZSgiaWQiKSkpOw0KICAgICAgICAgICAgICAgICAgICAgICAgICAgICAgICAgICAgICAgIGMuc2V0QXR0cmlidXRlKCJkYXRhLWNhbGxiYWNrIiwgInB1dC15b3VyLWNhbGxiYWNrLW1hY3JvLWhlcmUiKTsNCg0KICAgICAgICAgICAgICAgICAgICAgICAgICAgICAgICAgICAgICAgIHRyeSB7DQogICAgICAgICAgICAgICAgICAgICAgICAgICAgICAgICAgICAgICAgICAgIGEgPSBwYXJlbnQuZG9jdW1lbnQuZ2V0RWxlbWVudHNCeVRhZ05hbWUoInNjcmlwdCIpWzBdIHx8IGRvY3VtZW50LmdldEVsZW1lbnRzQnlUYWdOYW1lKCJzY3JpcHQiKVswXTsNCiAgICAgICAgICAgICAgICAgICAgICAgICAgICAgICAgICAgICAgICB9IGNhdGNoIChlKSB7DQogICAgICAgICAgICAgICAgICAgICAgICAgICAgICAgICAgICAgICAgICAgIGEgPSAhMTsNCiAgICAgICAgICAgICAgICAgICAgICAgICAgICAgICAgICAgICAgICB9DQoNCiAgICAgICAgICAgICAgICAgICAgICAgICAgICAgICAgICAgICAgICBhIHx8IChhID0gZG9jdW1lbnQuZ2V0RWxlbWVudHNCeVRhZ05hbWUoImhlYWQiKVswXSB8fCBkb2N1bWVudC5nZXRFbGVtZW50c0J5VGFnTmFtZSgiYm9keSIpWzBdKTsNCiAgICAgICAgICAgICAgICAgICAgICAgICAgICAgICAgICAgICAgICBhLnBhcmVudE5vZGUuaW5zZXJ0QmVmb3JlKGMsIGEpOw0KICAgICAgICAgICAgICAgICAgICAgICAgICAgICAgICAgICAgfSkoZG9jdW1lbnQsIHdpbmRvdyk7DQogICAgICAgICAgICAgICAgICAgICAgICAgICAgICAgICAgICAvKiBdXT4gKi8NCiAgICAgICAgICAgICAgICAgICAgICAgICAgICAgICAgPC9zY3JpcHQ+","img1":"","partenza":-62169986996,"scadenza":-62169986996,"pagine":"!index"}],"728x90":[{"idbanner":"159","width":728,"height":90,"crop":"1","async":"0","uri":"","embed":"PHNjcmlwdCBzcmM9Imh0dHBzOi8vYXNzZXRzLmV2b2x1dGlvbmFkdi5pdC9waWFuZXRhYmFza2V0X2NvbS9waWFuZXRhYmFza2V0X2NvbS5uZXcuanMiPjwvc2NyaXB0Pg==","img1":"","partenza":-62169986996,"scadenza":-62169986996,"pagine":""}]}; var now = Math.round(new Date().getTime() / 1000); var bannerok = new Object(); for (var zona in banner) { bannerok[zona] = new Array(); for (i=0; i < banner[zona].length; i++) { var ok = 1; if (banner[zona][i]['scadenza']>0 && banner[zona][i]['scadenza']<=now) ok = 0; if (banner[zona][i]['partenza']!=0 && banner[zona][i]['partenza']>now) ok = 0; if (typeof azione !== 'undefined' && azione !== null) { if (banner[zona][i]['pagine'] == '!index' && azione == 'index') ok = 0; else if (banner[zona][i]['pagine'] == 'index' && azione != 'index') ok = 0; }
if (ok == 1) bannerok[zona].push(banner[zona][i]); }
bannerok[zona].sort(function() {return 0.5 - Math.random()}); } banner = bannerok; var banner_url="https://net-storage.tcccdn.com"; var banner_path="/storage/pianetabasket.com/banner/" function asyncLoad() { if (azione == 'read' && TCCCookieConsent) { var scripts = [ "https://connect.facebook.net/it_IT/all.js#xfbml=1", ]; (function(array) { for (var i = 0, len = array.length; i < len; i++) { var elem = document.createElement('script'); elem.type="text/javascript"; elem.async = true; elem.src = array[i]; var s = document.getElementsByTagName('script')[0]; s.parentNode.insertBefore(elem, s); } })(scripts); } setTCCCookieConsent(); } if (window.addEventListener) window.addEventListener("load", asyncLoad, false); else if (window.attachEvent) window.attachEvent("onload", asyncLoad); else window.onload = asyncLoad; function resizeStickyContainers() { var stickyFill = document.getElementsByClassName('sticky-fill'); for (i = 0; i < stickyFill.length; ++i) stickyFill[i].style.height = null; for (i = 0; i < stickyFill.length; ++i) { var height = stickyFill[i].parentElement.offsetHeight-stickyFill[i].offsetTop; height = Math.max(height, stickyFill[i].offsetHeight); stickyFill[i].style.height = height+'px'; } } document.addEventListener('DOMContentLoaded', resizeStickyContainers, false); // layout_headjs function utf8_decode(e){for(var n="",r=0;r


#Pesaro #Moretti #dream #nationwide #crew