Reyer Venezia is searching for an encore within the cup in opposition to Cedevita Olimpjia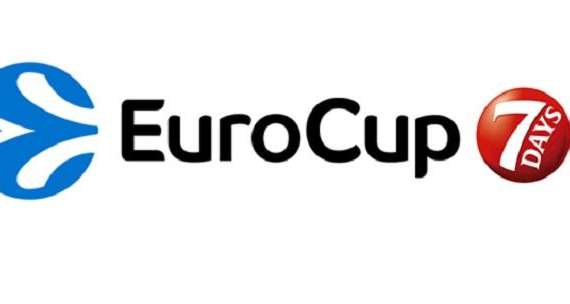 theUmana Reyer Venice hosts Wednesday November 2 the Cedevita Olimpija Ljubljana, backside of Group A and not using a win but, to attempt to repeat the primary success in three matches, which got here in Romania final week on the expense of U-BT Cluj-Napoca. (Two balls at 8.15pm, stay on Sky Sport Motion and Eleven Sports activities)
The leaders of the Slovenian crew, with a slightly fluctuating demeanor, are Yogi Ferrell (small ex-NBA scorer with nice scoring abilities however bodily fairly weak) and Josh Adams (seen at Virtus Bologna within the latest previous, explosive scorer however fluctuating, in addition to an undersized protector).
Underneath the basket is the pillar Alen Omic, subsequent to Marko Radovanovic and the far more cell and shooter Amar Alibegovic, winner of the Eurocup with Virtus Bologna just a few months in the past. Listen, then, to Marko Jeremic and Edo Muric, integral shooters and defenders however nonetheless removed from the very best circumstances.
With out Zoran Dragic injured and Aaron Harrison contemporary from his debut, the Slovenians shouldn't have a constant scorer on the bench. Within the Adriatic League (the championship that features the very best groups from the previous Yugoslavia), Cedevita Olimpija has gained three of the 4 video games performed, together with the final in opposition to the Macedonians at Skopje Aerodrom 93-73.
var banner = {"160x60_1":[{"idbanner":"79","width":160,"height":60,"crop":"1","async":"0","uri":"fip.it","embed":"","img1":"5fe00002fae5d7c483dcf9075d14961a.jpg","partenza":1422813600,"scadenza":-62169986996,"pagine":""}],"300x600":[{"idbanner":"141","width":300,"height":600,"crop":"1","async":"0","uri":"","embed":"PGRpdiBjbGFzcz0iZ3B0c2xvdCIgZGF0YS1hZHVuaXRpZD0iOCI+PC9kaXY+DQo=","img1":"","partenza":-62169986996,"scadenza":1693346400,"pagine":"index"},{"idbanner":"158","width":300,"height":600,"crop":"1","async":"0","uri":"","embed":"PGRpdiBjbGFzcz0iZ3B0c2xvdCIgZGF0YS1hZHVuaXRpZD0iOSI+PC9kaXY+","img1":"","partenza":-62169986996,"scadenza":-62169986996,"pagine":"!index"}],"970x250":[{"idbanner":"144","width":970,"height":250,"crop":"1","async":"0","uri":"","embed":"PGRpdiBjbGFzcz0iZ3B0c2xvdCIgZGF0YS1hZHVuaXRpZD0iMSIgZGF0YS1hZGRlc2t0b3A9InRydWUiPjwvZGl2Pg==","img1":"","partenza":-62169986996,"scadenza":-62169986996,"pagine":"index"},{"idbanner":"157","width":970,"height":250,"crop":"1","async":"0","uri":"","embed":"PGRpdiBjbGFzcz0iZ3B0c2xvdCIgZGF0YS1hZHVuaXRpZD0iMCIgZGF0YS1hZGRlc2t0b3A9InRydWUiPjwvZGl2Pg==","img1":"","partenza":-62169986996,"scadenza":-62169986996,"pagine":"!index"}],"468x60_home":[{"idbanner":"133","width":468,"height":60,"crop":"1","async":"0","uri":"","embed":"PGRpdiBjbGFzcz0iZ3B0c2xvdCIgZGF0YS1hZHVuaXRpZD0iMiI+PC9kaXY+","img1":"","partenza":-62169986996,"scadenza":-62169986996,"pagine":"!index"},{"idbanner":"146","width":468,"height":60,"crop":"1","async":"0","uri":"","embed":"PGEgaHJlZj0iaHR0cHM6Ly93d3cuc2l0aXNjb21tZXNzZS5jb20vYmFza2V0LyIgdGFyZ2V0PSJfYmxhbmsiPg0KICAgPGltZyBzcmM9Imh0dHBzOi8vdHVzY2FueWxpZmV0aW1lLmNvbS93cC1jb250ZW50L3VwbG9hZHMvMjAyMS8wOC9zaXRpLXNjb21tZXNzZS5qcGciIGFsdD0ibG9nbyBwZXIgc2l0aXNjb21tZXNzZS5jb20vYmFza2V0Ij4NCjwvYT4NCg==","img1":"","partenza":1625054400,"scadenza":-62169986996,"pagine":"index"}],"728x90":[{"idbanner":"159","width":728,"height":90,"crop":"1","async":"0","uri":"","embed":"PHNjcmlwdCBzcmM9Imh0dHBzOi8vYXNzZXRzLmV2b2x1dGlvbmFkdi5pdC9waWFuZXRhYmFza2V0X2NvbS9waWFuZXRhYmFza2V0X2NvbS5uZXcuanMiPjwvc2NyaXB0Pg==","img1":"","partenza":-62169986996,"scadenza":-62169986996,"pagine":""}]}; var now = Math.round(new Date().getTime() / 1000); var bannerok = new Object(); for (var zona in banner) { bannerok[zona] = new Array(); for (i=0; i < banner[zona].length; i++) { var ok = 1; if (banner[zona][i]['scadenza']>0 && banner[zona][i]['scadenza']<=now) ok = 0; if (banner[zona][i]['partenza']!=0 && banner[zona][i]['partenza']>now) ok = 0; if (typeof azione !== 'undefined' && azione !== null) { if (banner[zona][i]['pagine'] == '!index' && azione == 'index') ok = 0; else if (banner[zona][i]['pagine'] == 'index' && azione != 'index') ok = 0; }
if (ok == 1) bannerok[zona].push(banner[zona][i]); }
bannerok[zona].sort(function() {return 0.5 - Math.random()}); } banner = bannerok; var banner_url="https://net-storage.tcccdn.com"; var banner_path="/storage/pianetabasket.com/banner/" function asyncLoad() { if (azione == 'read' && TCCCookieConsent) { var scripts = [ "https://connect.facebook.net/it_IT/all.js#xfbml=1", ]; (function(array) { for (var i = 0, len = array.length; i < len; i++) { var elem = document.createElement('script'); elem.type="text/javascript"; elem.async = true; elem.src = array[i]; var s = document.getElementsByTagName('script')[0]; s.parentNode.insertBefore(elem, s); } })(scripts); } setTCCCookieConsent(); } if (window.addEventListener) window.addEventListener("load", asyncLoad, false); else if (window.attachEvent) window.attachEvent("onload", asyncLoad); else window.onload = asyncLoad; function resizeStickyContainers() { var stickyFill = document.getElementsByClassName('sticky-fill'); for (i = 0; i < stickyFill.length; ++i) stickyFill[i].style.height = null; for (i = 0; i < stickyFill.length; ++i) { var height = stickyFill[i].parentElement.offsetHeight-stickyFill[i].offsetTop; height = Math.max(height, stickyFill[i].offsetHeight); stickyFill[i].style.height = height+'px'; } } document.addEventListener('DOMContentLoaded', resizeStickyContainers, false); // layout_headjs function utf8_decode(e){for(var n="",r=0;r


#Reyer #Venezia #encore #cup #Cedevita #Olimpjia