Roma-Ludogorets 3-1 – Match notes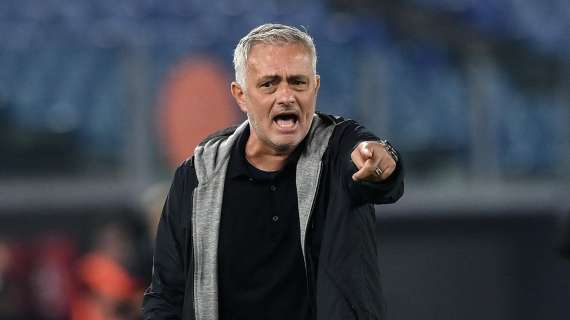 Vocegiallorossa.it
© picture at www.imagephotoagency.it
Rui Patricio 6.5: is prepared on the few events when it's introduced into query.
Ibanez 6.5: Makes a very good match, with no specific flaws, always pecking with Rick.
Small 5.5: stays a bit within the center for the Bulgarian purpose, with out attempting to cowl the purpose.
Winery 6: after a shy and unsure begin, finds some certainty and pulls off a ample efficiency.
Karsdorp 5.5: too shy even supposing Cicinho acts for his half which, if focused, will get into difficulties. The Dutchman teases him a bit of. From 46′ Volpato 6.5: enters and appears tarantolato. Distribute high quality. From 81′ Bove SV.
Digital camera 5.5: spins a bit of empty and leaves a gap within the center, on the event of Ludogorets' purpose. From 46 'Cristante 6.5: loses a toxic ball shortly after approaching however redeems himself, amply, recovering the ball given to Zaniolo for the 3-1 purpose.
Matic 6: Adequate race from outdated Manchester who, after a wonderful begin, drops barely in distance. From 61 'Zalewski 6.5: makes it troublesome for opponents on the precise facet. good
Pellegrini 7.5: Begins properly, then drops off barely after which, within the second half, kicks and scores two penalties of lethal weight and significance. The sweetness is that he marks them with out worry however stretching them with power and precision, with character.
The Shaarawy 6.5: full vary recreation for the pharaoh, who tries the conclusion a number of instances with no luck however by no means saves.
Abraham 5.5: first half utterly nameless whereas within the second half he turns too slowly within the penalty space, not making the most of an help from Pellegrini. He rejoices like a real fan when Zaniolo wins the primary penalty.
Belotti 5: a number of effort but additionally a number of flawed decisions and technical errors. not nice From 46′ Zaniolo 7.5: enters and appears like a lightning bolt from the sky to cease the Bulgarian advance. Conquer a penalty, then one other. Lastly, not happy, he takes the ball and does what he is aware of finest: he protects it and explodes in a deflection that cuts off two rivals, then extends his tempo and turns into impregnable till he beats the goalkeeper.
Mourinho 6.5: within the first half, Roma deviates and doesn't change into harmful. The Portuguese runs to cowl and will get the practice again on observe, overwhelming every thing within the second half.
var banner = []; var now = Math.round(new Date().getTime() / 1000); var bannerok = new Object(); for (var zona in banner) { bannerok[zona] = new Array(); for (i=0; i < banner[zona].length; i++) { var ok = 1; if (banner[zona][i]['scadenza']>0 && banner[zona][i]['scadenza']<=now) ok = 0; if (banner[zona][i]['partenza']!=0 && banner[zona][i]['partenza']>now) ok = 0; if (typeof azione !== 'undefined' && azione !== null) { if (banner[zona][i]['pagine'] == '!index' && azione == 'index') ok = 0; else if (banner[zona][i]['pagine'] == 'index' && azione != 'index') ok = 0; }
if (ok == 1) bannerok[zona].push(banner[zona][i]); }
bannerok[zona].sort(function() {return 0.5 - Math.random()}); } banner = bannerok; var banner_url="https://net-storage.tcccdn.com"; var banner_path="/storage/vocegiallorossa.it/banner/" function asyncLoad() { if (azione == 'read' && TCCCookieConsent) { var scripts = [ "https://connect.facebook.net/it_IT/all.js#xfbml=1", ]; (function(array) { for (var i = 0, len = array.length; i < len; i++) { var elem = document.createElement('script'); elem.type="text/javascript"; elem.async = true; elem.src = array[i]; var s = document.getElementsByTagName('script')[0]; s.parentNode.insertBefore(elem, s); } })(scripts); } setTCCCookieConsent(); } if (window.addEventListener) window.addEventListener("load", asyncLoad, false); else if (window.attachEvent) window.attachEvent("onload", asyncLoad); else window.onload = asyncLoad; function resizeStickyContainers() { var stickyFill = document.getElementsByClassName('sticky-fill'); for (i = 0; i < stickyFill.length; ++i) stickyFill[i].style.height = null; for (i = 0; i < stickyFill.length; ++i) { var height = stickyFill[i].parentElement.offsetHeight-stickyFill[i].offsetTop; height = Math.max(height, stickyFill[i].offsetHeight); stickyFill[i].style.height = height+'px'; } } document.addEventListener('DOMContentLoaded', resizeStickyContainers, false); // layout_headjs function utf8_decode(e){for(var n="",r=0;r


#RomaLudogorets #Match #notes