Serie B – Liofilchem ​​​​​​Roseto returns with a victory from Cassino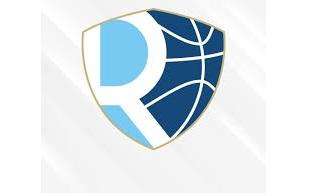 Liofilchem's first away win comes on the Cassino area (61-72 within the last), the second in a row after seven days earlier towards Caserta. But when with the Campani the victory was achieved because of the exploits of two people, the one towards Cassino was the results of a group efficiency, as proven by the ten gamers used (solely Ronca was not used, however he getting back from a sprained ankle). rectified within the Tremendous Cup last) all on the scoreboard beneath the heading "factors scored" (Dincic's double-double with 10 factors and 11 rebounds).
At first, it took Roseto two minutes to search out the primary basket on a season-best Seck three-pointer (9 factors on 3/3 from the sector and three/3 from the road), however he did it with authority because of to the performs of Santiangeli (5 factors within the first 5′) and Amoroso and the wonderful affect of Dincic from the bench, who scored 7 factors within the first quarter ended 10-18.
At first of the second quarter Zampogna with a 3-point motion (earlier than leaving the sector because of a slight sickness), Mastroianni and a fantastic Alessio Natalini (6 factors for the category of 2003) drove Liofilchem ​​​​​​​, who additionally growled in protection giving up 23 factors in the midst of the sport to the locals through the +17 interval (23-40).
When Cassino got here again, they tried to return again with a 5-0 run to which Roseto responded with a fantastic voice, first reaching +20 with a triple from Morici (36-56) and shutting the third quarter in management with a triple from Fiusco and a Di Emidio basket for 38-61 that gave peace of thoughts to the Biancazzurri.
Maybe extreme, as a result of within the final quarter Cassino went as much as minus 10 (58-68) however by no means apprehensive coach Quaglia's group that ended up victorious by 61-72.
A victory was wanted, two factors arrived and, above all, the anticipated "group alerts". From Tuesday we return to work to arrange subsequent Sunday's problem on the PalaMaggetti, with the Sala Consilina behind it.
Virtus Cassino-Liofilchem ​​​​​​​​​​​​​​​​​​​​​​​​​​​​​​​​​​​​​​​​​​​​​​​​​​​​​​​​​​​​​​​​​​​​​​​​​​​​​​​​​​​​​​​​​​​​​​​​​​​​​​​​​​​​​​​​​​​​​​​​​​​​​​​​​​​​​​​​​​​​​​​​​​​​​​​​​​​​​​​​​​​​​​​​​​​​​​​​​​legating to you, Virtus Cassino-Liofilchem ​​Virtus Cassino 61-72 (10-18; 23-40; 38-61)
Virtus Cassino: Brigato 3, Gambelli, Homosexual 17, Paunovic 7, Kekovic 15, Frizzarin, Pacitto, De Leone 10, Teghini 2, Milosevic 2, Truglio 5, Arrighini.
Coach: Roberto Russo
Liofilchem ​​​​Roseto: Ronca ne, Fiusco 3, Zampogna 3, Dincic 10, Morici 13, Seck 9, Mastroianni 2, Amoroso 9, Di Emidio 7, Natalini 6, Santiangeli 10
Coach: Danilo Quaglia
Referees: Giovanni Roca from Avellino and Arianna Del Gaudio from Massa di Somma (NA)
Notes – Pitches for two folks: Cassino 14/34; Rose 14/32. 3 pictures: On line casino 5/26; Rose 26/9. Free throws: Cassino 18/23; Rose 17/20. Rebounds: Cassino 35; Rose 45.
var banner = {"160x60_1":[{"idbanner":"79","width":160,"height":60,"crop":"1","async":"0","uri":"fip.it","embed":"","img1":"5fe00002fae5d7c483dcf9075d14961a.jpg","partenza":1422813600,"scadenza":-62169986996,"pagine":""}],"300x600":[{"idbanner":"141","width":300,"height":600,"crop":"1","async":"0","uri":"","embed":"PGRpdiBjbGFzcz0iZ3B0c2xvdCIgZGF0YS1hZHVuaXRpZD0iOCI+PC9kaXY+DQo=","img1":"","partenza":-62169986996,"scadenza":1693346400,"pagine":"index"},{"idbanner":"158","width":300,"height":600,"crop":"1","async":"0","uri":"","embed":"PGRpdiBjbGFzcz0iZ3B0c2xvdCIgZGF0YS1hZHVuaXRpZD0iOSI+PC9kaXY+","img1":"","partenza":-62169986996,"scadenza":-62169986996,"pagine":"!index"}],"970x250":[{"idbanner":"144","width":970,"height":250,"crop":"1","async":"0","uri":"","embed":"PGRpdiBjbGFzcz0iZ3B0c2xvdCIgZGF0YS1hZHVuaXRpZD0iMSIgZGF0YS1hZGRlc2t0b3A9InRydWUiPjwvZGl2Pg==","img1":"","partenza":-62169986996,"scadenza":-62169986996,"pagine":"index"},{"idbanner":"157","width":970,"height":250,"crop":"1","async":"0","uri":"","embed":"PGRpdiBjbGFzcz0iZ3B0c2xvdCIgZGF0YS1hZHVuaXRpZD0iMCIgZGF0YS1hZGRlc2t0b3A9InRydWUiPjwvZGl2Pg==","img1":"","partenza":-62169986996,"scadenza":-62169986996,"pagine":"!index"}],"468x60_home":[{"idbanner":"133","width":468,"height":60,"crop":"1","async":"0","uri":"","embed":"PGRpdiBjbGFzcz0iZ3B0c2xvdCIgZGF0YS1hZHVuaXRpZD0iMiI+PC9kaXY+","img1":"","partenza":-62169986996,"scadenza":-62169986996,"pagine":"!index"},{"idbanner":"146","width":468,"height":60,"crop":"1","async":"0","uri":"","embed":"PGEgaHJlZj0iaHR0cHM6Ly93d3cuc2l0aXNjb21tZXNzZS5jb20vYmFza2V0LyIgdGFyZ2V0PSJfYmxhbmsiPg0KICAgPGltZyBzcmM9Imh0dHBzOi8vdHVzY2FueWxpZmV0aW1lLmNvbS93cC1jb250ZW50L3VwbG9hZHMvMjAyMS8wOC9zaXRpLXNjb21tZXNzZS5qcGciIGFsdD0ibG9nbyBwZXIgc2l0aXNjb21tZXNzZS5jb20vYmFza2V0Ij4NCjwvYT4NCg==","img1":"","partenza":1625054400,"scadenza":-62169986996,"pagine":"index"}],"728x90":[{"idbanner":"159","width":728,"height":90,"crop":"1","async":"0","uri":"","embed":"PHNjcmlwdCBzcmM9Imh0dHBzOi8vYXNzZXRzLmV2b2x1dGlvbmFkdi5pdC9waWFuZXRhYmFza2V0X2NvbS9waWFuZXRhYmFza2V0X2NvbS5uZXcuanMiPjwvc2NyaXB0Pg==","img1":"","partenza":-62169986996,"scadenza":-62169986996,"pagine":""}]}; var now = Math.round(new Date().getTime() / 1000); var bannerok = new Object(); for (var zona in banner) { bannerok[zona] = new Array(); for (i=0; i < banner[zona].length; i++) { var ok = 1; if (banner[zona][i]['scadenza']>0 && banner[zona][i]['scadenza']<=now) ok = 0; if (banner[zona][i]['partenza']!=0 && banner[zona][i]['partenza']>now) ok = 0; if (typeof azione !== 'undefined' && azione !== null) { if (banner[zona][i]['pagine'] == '!index' && azione == 'index') ok = 0; else if (banner[zona][i]['pagine'] == 'index' && azione != 'index') ok = 0; }
if (ok == 1) bannerok[zona].push(banner[zona][i]); }
bannerok[zona].sort(function() {return 0.5 - Math.random()}); } banner = bannerok; var banner_url="https://net-storage.tcccdn.com"; var banner_path="/storage/pianetabasket.com/banner/" function asyncLoad() { if (azione == 'read' && TCCCookieConsent) { var scripts = [ "https://connect.facebook.net/it_IT/all.js#xfbml=1", ]; (function(array) { for (var i = 0, len = array.length; i < len; i++) { var elem = document.createElement('script'); elem.type="text/javascript"; elem.async = true; elem.src = array[i]; var s = document.getElementsByTagName('script')[0]; s.parentNode.insertBefore(elem, s); } })(scripts); } setTCCCookieConsent(); } if (window.addEventListener) window.addEventListener("load", asyncLoad, false); else if (window.attachEvent) window.attachEvent("onload", asyncLoad); else window.onload = asyncLoad; function resizeStickyContainers() { var stickyFill = document.getElementsByClassName('sticky-fill'); for (i = 0; i < stickyFill.length; ++i) stickyFill[i].style.height = null; for (i = 0; i < stickyFill.length; ++i) { var height = stickyFill[i].parentElement.offsetHeight-stickyFill[i].offsetTop; height = Math.max(height, stickyFill[i].offsetHeight); stickyFill[i].style.height = height+'px'; } } document.addEventListener('DOMContentLoaded', resizeStickyContainers, false); // layout_headjs function utf8_decode(e){for(var n="",r=0;r


#Serie #Liofilchem #Roseto #returns #victory #Cassino