Serie B – Liofilchem ​​​​​​​​​​​​​​​​​​​​​​​​​​​​​​​​​​​​​​​​​​​​​​​​​​​​​​​​​​​​​​​​​​​​​​​​​​​​​​​​​​​​​​​​​​​​​​​​​​​​gettable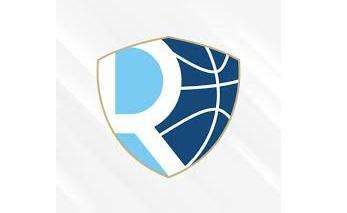 Regardless of a lead maintained for greater than three quarters, Liofilchem​​​​​​​​​​​​​​​​​​​​​​​​​​​​​​​​​​​​​​​​​​​​​​​​​​​​​​​​​​​​​​​​​​​​​​​​​​​​​​​​​​​​​​​​,, Roseto fell on the ground of the chief Tecnoswitch Ruvo di Puglia by 55-54, choosing up one other bitter finish to this sophisticated begin to the season.
The biancazzurri of coach Danilo Quaglia, with out Amoroso on the bench only for the dignity of signing, strategy the sport properly within the discipline of the undefeated leaders: in a full PalaColombo and with a illustration of greater than fifty Rosetans in tow, the primary quarter is performed below the flag of nice depth on each fronts and the rating stays balanced at 15-15.
Within the second interval, due to the offensive impression of Santiangeli and Mastroianni however above all to the nice self-sacrifice in protection of the entire group, Roseto extends and touches the +9 with which the 2 groups go to the lengthy break on the scoreboard. from 22-31.
Tecnoswitch tries to return out robust from the break, however it's the friends who keep forward on the scoreboard touching even the +11. When Burini and Diomede ignite, nevertheless, Ruvo gathers braveness and approaches the scoreboard: in an incandescent ambiance after the expulsion of Ghersetti for a blended response, the third interval ends with 39-44 with the house group in a comeback.
Sadly for Roseto, inertia stays within the palms of the Apulians even within the final interval, through which Liofilchem ​​​​stops scoring (solely three factors, all free kicks, within the first eight and a half minutes) and a triple of the MVP. of the night Ammannato 4:30 siren provides benefit to Ruvo. After falling to -4, coach Quaglia's formation scored once more from the arc with Dincic, however then missed the triple of the attainable advance on two events after which Santiangeli's, on the verge of the siren .
The Biancazzurri's subsequent match will likely be on the highway, subsequent Sunday at 18:00 within the discipline of Tarento with the crucial to win once more to win once more after this tough begin to the championship.
TECNOSWITCH RUVO DI PUGLIA-LIOFILCHEM ROSETO 55-54 (15-15; 22-31; 39-44)
RED: Ammannato 17, Burini 12, Toniato 9, Pirani, Gatto 6, Ghersetti 2, Gl.Sbaragli, Di Terlizzi, Gm.Sbaragli, Fontana 2, Diomede 7. Coach: Campanella.
ROSETO: Ronca, Fiusco, Zampogna 8, Dincic 6, Morici 5, Seck 2, Mastroianni 12, Amoroso ne, Di Emidio 5, Natalini, Santiangeli 16. Coach: Quaglia.
2 pictures: Ruvo 14/26, Roseto 8/26
Journeys: Ruvo 5/31, Roseto 7/29
Free throws: Ruvo 12/14, Roseto 17/21
Rebounds: Ruvo 39 (Ammannato 15), Roseto 43 (Morici 13, Dincic 11).
var banner = {"160x60_1":[{"idbanner":"79","width":160,"height":60,"crop":"1","async":"0","uri":"fip.it","embed":"","img1":"5fe00002fae5d7c483dcf9075d14961a.jpg","partenza":1422813600,"scadenza":-62169986996,"pagine":""}],"300x600":[{"idbanner":"141","width":300,"height":600,"crop":"1","async":"0","uri":"","embed":"PGRpdiBjbGFzcz0iZ3B0c2xvdCIgZGF0YS1hZHVuaXRpZD0iOCI+PC9kaXY+DQo=","img1":"","partenza":-62169986996,"scadenza":1693346400,"pagine":"index"},{"idbanner":"158","width":300,"height":600,"crop":"1","async":"0","uri":"","embed":"PGRpdiBjbGFzcz0iZ3B0c2xvdCIgZGF0YS1hZHVuaXRpZD0iOSI+PC9kaXY+","img1":"","partenza":-62169986996,"scadenza":-62169986996,"pagine":"!index"}],"970x250":[{"idbanner":"144","width":970,"height":250,"crop":"1","async":"0","uri":"","embed":"PGRpdiBjbGFzcz0iZ3B0c2xvdCIgZGF0YS1hZHVuaXRpZD0iMSIgZGF0YS1hZGRlc2t0b3A9InRydWUiPjwvZGl2Pg==","img1":"","partenza":-62169986996,"scadenza":-62169986996,"pagine":"index"},{"idbanner":"157","width":970,"height":250,"crop":"1","async":"0","uri":"","embed":"PGRpdiBjbGFzcz0iZ3B0c2xvdCIgZGF0YS1hZHVuaXRpZD0iMCIgZGF0YS1hZGRlc2t0b3A9InRydWUiPjwvZGl2Pg==","img1":"","partenza":-62169986996,"scadenza":-62169986996,"pagine":"!index"}],"468x60_home":[{"idbanner":"133","width":468,"height":60,"crop":"1","async":"0","uri":"","embed":"PGRpdiBjbGFzcz0iZ3B0c2xvdCIgZGF0YS1hZHVuaXRpZD0iMiI+PC9kaXY+","img1":"","partenza":-62169986996,"scadenza":-62169986996,"pagine":"!index"},{"idbanner":"146","width":468,"height":60,"crop":"1","async":"0","uri":"","embed":"PGEgaHJlZj0iaHR0cHM6Ly93d3cuc2l0aXNjb21tZXNzZS5jb20vYmFza2V0LyIgdGFyZ2V0PSJfYmxhbmsiPg0KICAgPGltZyBzcmM9Imh0dHBzOi8vdHVzY2FueWxpZmV0aW1lLmNvbS93cC1jb250ZW50L3VwbG9hZHMvMjAyMS8wOC9zaXRpLXNjb21tZXNzZS5qcGciIGFsdD0ibG9nbyBwZXIgc2l0aXNjb21tZXNzZS5jb20vYmFza2V0Ij4NCjwvYT4NCg==","img1":"","partenza":1625054400,"scadenza":-62169986996,"pagine":"index"}],"728x90":[{"idbanner":"159","width":728,"height":90,"crop":"1","async":"0","uri":"","embed":"PHNjcmlwdCBzcmM9Imh0dHBzOi8vYXNzZXRzLmV2b2x1dGlvbmFkdi5pdC9waWFuZXRhYmFza2V0X2NvbS9waWFuZXRhYmFza2V0X2NvbS5uZXcuanMiPjwvc2NyaXB0Pg==","img1":"","partenza":-62169986996,"scadenza":-62169986996,"pagine":""}]}; var now = Math.round(new Date().getTime() / 1000); var bannerok = new Object(); for (var zona in banner) { bannerok[zona] = new Array(); for (i=0; i < banner[zona].length; i++) { var ok = 1; if (banner[zona][i]['scadenza']>0 && banner[zona][i]['scadenza']<=now) ok = 0; if (banner[zona][i]['partenza']!=0 && banner[zona][i]['partenza']>now) ok = 0; if (typeof azione !== 'undefined' && azione !== null) { if (banner[zona][i]['pagine'] == '!index' && azione == 'index') ok = 0; else if (banner[zona][i]['pagine'] == 'index' && azione != 'index') ok = 0; }
if (ok == 1) bannerok[zona].push(banner[zona][i]); }
bannerok[zona].sort(function() {return 0.5 - Math.random()}); } banner = bannerok; var banner_url="https://net-storage.tcccdn.com"; var banner_path="/storage/pianetabasket.com/banner/" function asyncLoad() { if (azione == 'read' && TCCCookieConsent) { var scripts = [ "https://connect.facebook.net/it_IT/all.js#xfbml=1", ]; (function(array) { for (var i = 0, len = array.length; i < len; i++) { var elem = document.createElement('script'); elem.type="text/javascript"; elem.async = true; elem.src = array[i]; var s = document.getElementsByTagName('script')[0]; s.parentNode.insertBefore(elem, s); } })(scripts); } setTCCCookieConsent(); } if (window.addEventListener) window.addEventListener("load", asyncLoad, false); else if (window.attachEvent) window.attachEvent("onload", asyncLoad); else window.onload = asyncLoad; function resizeStickyContainers() { var stickyFill = document.getElementsByClassName('sticky-fill'); for (i = 0; i < stickyFill.length; ++i) stickyFill[i].style.height = null; for (i = 0; i < stickyFill.length; ++i) { var height = stickyFill[i].parentElement.offsetHeight-stickyFill[i].offsetTop; height = Math.max(height, stickyFill[i].offsetHeight); stickyFill[i].style.height = height+'px'; } } document.addEventListener('DOMContentLoaded', resizeStickyContainers, false); // layout_headjs function utf8_decode(e){for(var n="",r=0;r


#Serie #Liofilchem #gettable