The Spaniard leaves the assembly, Tonut is not going to be a part of on account of harm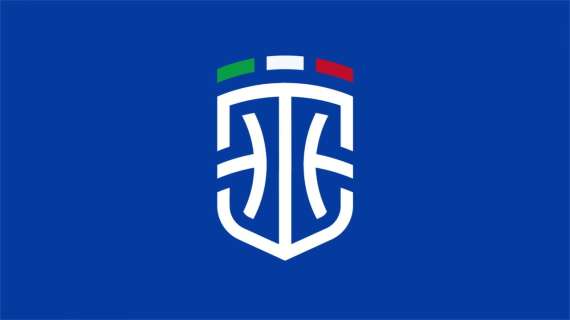 The ultimate squad accessible to the Azzurro technical group is taking form forward of the 2 video games within the second window of the second qualifying part for the 2023 World Cup, the World Cup to be performed between Indonesia, Japan and the Philippines this summer time coming.
As anticipated, Paul Biligha, Giampaolo Ricci, Tommaso Baldasso and Alessandro Pajola joined the group in the present day. Stefano Tonut will miss the match on account of an harm that occurred final evening in the course of the Euroleague match in opposition to Virtus Bologna.
Nevertheless, Matteo Spanish was allowed to depart the Pesaro rally on account of a muscle pressure he suffered throughout final Sunday's recreation in opposition to Verona.
Coach Gianmarco Pozzecco will in the present day select the 12 gamers who will take the sphere in opposition to Spain tomorrow, November 11, on the Vitrifrigo Area in Pesaro at 9:00 p.m. (Rai 2, Eleven and Sky Sport). On 12 November it is off to Georgia to face the hosts in Tbilisi on Monday 14 November at 16.00 Italian time (19.00 native time, Rai 3, Eleven and Sky Sport).
• Change the placement of in the present day's press convention
At this time, Thursday 10 November at 15.30 the Sala Rossa of the Palazzo Comunale (Piazza del Popolo, 1 Pesaro) will happen the press convention to introduce the match in opposition to Spain. FIP President Giovanni Petrucci, Pesaro Mayor Matteo Ricci, Nationwide Coach Gianmarco Pozzecco, Azzurro Amedeo Tessitori and Grasp Group Sport Normal Supervisor, FIP Business Advisor Antonio Santa Maria will converse.
The Azzurri
#0 Marco Spissu (1995, 184, P, Human Reyer Venice)
#1 Niccolò Mannion (2001, 190, P, Segafredo Virtus Bologna)
#6 Paul Biligha (1990, 200, C, EA7 Emporio Armani Milan)
# 11 Davide Moretti (1998, 190, P, Carpegna Prosciutto Pesaro)
# 16 Amedeo Tessitori (1994, 208, C, Umana Reyer Venice)
#17 Giampaolo Ricci (1991, 202, A, EA7 Emporio Armani Milan)
# 24 Riccardo Moraschini (1991, 194, G/A, Umana Reyer Venezia)
#25 Tommaso Baldasso (1998, 192, P, EA7 Emporio Armani Milan)
# 30 Guglielmo Caruso (1999, 208, A/C, Openjobmetis Varese)
# 31 Michele Vitali (1991, 196, G/A, Unahotels Reggio Emilia)
#35 Mouhamet Rassoul Diouf (2001, 206, A/C, Unahotels Reggio Emilia)
# 40 Luca Severini (1996, 204, A, Bertram Yachts Derthona Tortona)
# 45 Nicola Akele (1995, 203, A, Germani Brescia)
# 53 Tomas Woldetensae (1998, 196, G/A, Openjobmetis Varese)
# 54 Alessandro Pajola (1999, 194, P, Segafredo Virtus Bologna)
#77 John Petrucelli (1992, 193, G/A, Germani Brescia)
var banner = {"160x60_1":[{"idbanner":"79","width":160,"height":60,"crop":"1","async":"0","uri":"fip.it","embed":"","img1":"5fe00002fae5d7c483dcf9075d14961a.jpg","partenza":1422813600,"scadenza":-62169986996,"pagine":""}],"300x600":[{"idbanner":"141","width":300,"height":600,"crop":"1","async":"0","uri":"","embed":"PGRpdiBjbGFzcz0iZ3B0c2xvdCIgZGF0YS1hZHVuaXRpZD0iOCI+PC9kaXY+DQo=","img1":"","partenza":-62169986996,"scadenza":1693346400,"pagine":"index"},{"idbanner":"158","width":300,"height":600,"crop":"1","async":"0","uri":"","embed":"PGRpdiBjbGFzcz0iZ3B0c2xvdCIgZGF0YS1hZHVuaXRpZD0iOSI+PC9kaXY+","img1":"","partenza":-62169986996,"scadenza":-62169986996,"pagine":"!index"}],"970x250":[{"idbanner":"144","width":970,"height":250,"crop":"1","async":"0","uri":"","embed":"PGRpdiBjbGFzcz0iZ3B0c2xvdCIgZGF0YS1hZHVuaXRpZD0iMSIgZGF0YS1hZGRlc2t0b3A9InRydWUiPjwvZGl2Pg==","img1":"","partenza":-62169986996,"scadenza":-62169986996,"pagine":"index"},{"idbanner":"157","width":970,"height":250,"crop":"1","async":"0","uri":"","embed":"PGRpdiBjbGFzcz0iZ3B0c2xvdCIgZGF0YS1hZHVuaXRpZD0iMCIgZGF0YS1hZGRlc2t0b3A9InRydWUiPjwvZGl2Pg==","img1":"","partenza":-62169986996,"scadenza":-62169986996,"pagine":"!index"}],"468x60_home":[{"idbanner":"133","width":468,"height":60,"crop":"1","async":"0","uri":"","embed":"PGRpdiBjbGFzcz0iZ3B0c2xvdCIgZGF0YS1hZHVuaXRpZD0iMiI+PC9kaXY+","img1":"","partenza":-62169986996,"scadenza":-62169986996,"pagine":"!index"},{"idbanner":"146","width":468,"height":60,"crop":"1","async":"0","uri":"","embed":"PGEgaHJlZj0iaHR0cHM6Ly93d3cuc2l0aXNjb21tZXNzZS5jb20vYmFza2V0LyIgdGFyZ2V0PSJfYmxhbmsiPg0KICAgPGltZyBzcmM9Imh0dHBzOi8vdHVzY2FueWxpZmV0aW1lLmNvbS93cC1jb250ZW50L3VwbG9hZHMvMjAyMS8wOC9zaXRpLXNjb21tZXNzZS5qcGciIGFsdD0ibG9nbyBwZXIgc2l0aXNjb21tZXNzZS5jb20vYmFza2V0Ij4NCjwvYT4NCg==","img1":"","partenza":1625054400,"scadenza":-62169986996,"pagine":"index"}],"728x90":[{"idbanner":"159","width":728,"height":90,"crop":"1","async":"0","uri":"","embed":"PHNjcmlwdCBzcmM9Imh0dHBzOi8vYXNzZXRzLmV2b2x1dGlvbmFkdi5pdC9waWFuZXRhYmFza2V0X2NvbS9waWFuZXRhYmFza2V0X2NvbS5uZXcuanMiPjwvc2NyaXB0Pg==","img1":"","partenza":-62169986996,"scadenza":-62169986996,"pagine":""}]}; var now = Math.round(new Date().getTime() / 1000); var bannerok = new Object(); for (var zona in banner) { bannerok[zona] = new Array(); for (i=0; i < banner[zona].length; i++) { var ok = 1; if (banner[zona][i]['scadenza']>0 && banner[zona][i]['scadenza']<=now) ok = 0; if (banner[zona][i]['partenza']!=0 && banner[zona][i]['partenza']>now) ok = 0; if (typeof azione !== 'undefined' && azione !== null) { if (banner[zona][i]['pagine'] == '!index' && azione == 'index') ok = 0; else if (banner[zona][i]['pagine'] == 'index' && azione != 'index') ok = 0; }
if (ok == 1) bannerok[zona].push(banner[zona][i]); }
bannerok[zona].sort(function() {return 0.5 - Math.random()}); } banner = bannerok; var banner_url="https://net-storage.tcccdn.com"; var banner_path="/storage/pianetabasket.com/banner/" function asyncLoad() { if (azione == 'read' && TCCCookieConsent) { var scripts = [ "https://connect.facebook.net/it_IT/all.js#xfbml=1", ]; (function(array) { for (var i = 0, len = array.length; i < len; i++) { var elem = document.createElement('script'); elem.type="text/javascript"; elem.async = true; elem.src = array[i]; var s = document.getElementsByTagName('script')[0]; s.parentNode.insertBefore(elem, s); } })(scripts); } setTCCCookieConsent(); } if (window.addEventListener) window.addEventListener("load", asyncLoad, false); else if (window.attachEvent) window.attachEvent("onload", asyncLoad); else window.onload = asyncLoad; function resizeStickyContainers() { var stickyFill = document.getElementsByClassName('sticky-fill'); for (i = 0; i < stickyFill.length; ++i) stickyFill[i].style.height = null; for (i = 0; i < stickyFill.length; ++i) { var height = stickyFill[i].parentElement.offsetHeight-stickyFill[i].offsetTop; height = Math.max(height, stickyFill[i].offsetHeight); stickyFill[i].style.height = height+'px'; } } document.addEventListener('DOMContentLoaded', resizeStickyContainers, false); // layout_headjs function utf8_decode(e){for(var n="",r=0;r


#Spaniard #leaves #assembly #Tonut #be a part of #due #harm